As you saw in the Subitizing and Unitizing videos, these Counting Principles are mighty important.
Consider using these images to prompt number talks around subitizing and unitizing as we push students thinking from additive to multiplicative over time.
Visual Prompts
Math Is Visual Prompt #1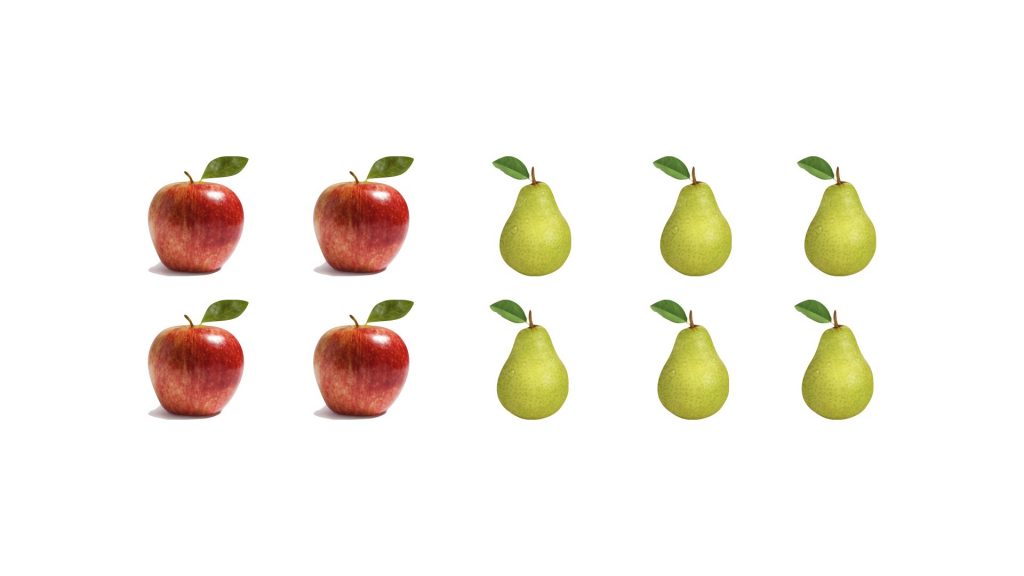 Alternatively: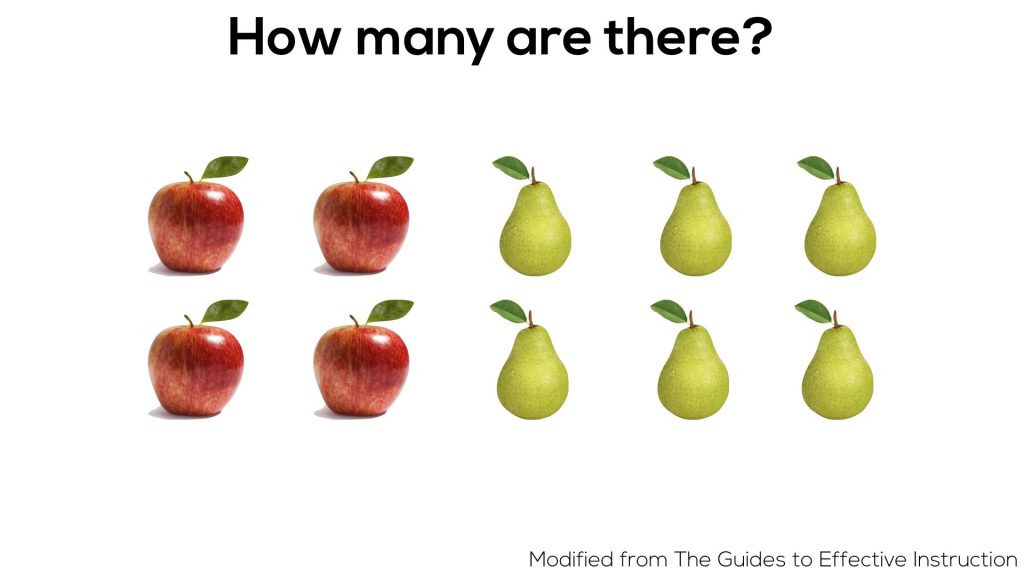 Math Is Visual Prompt #2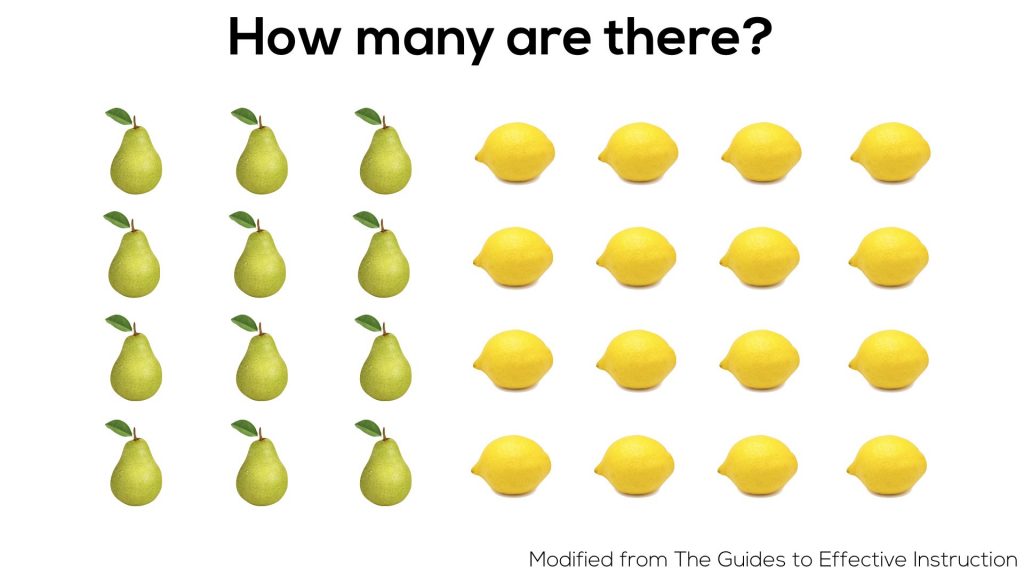 Math Is Visual Prompt #3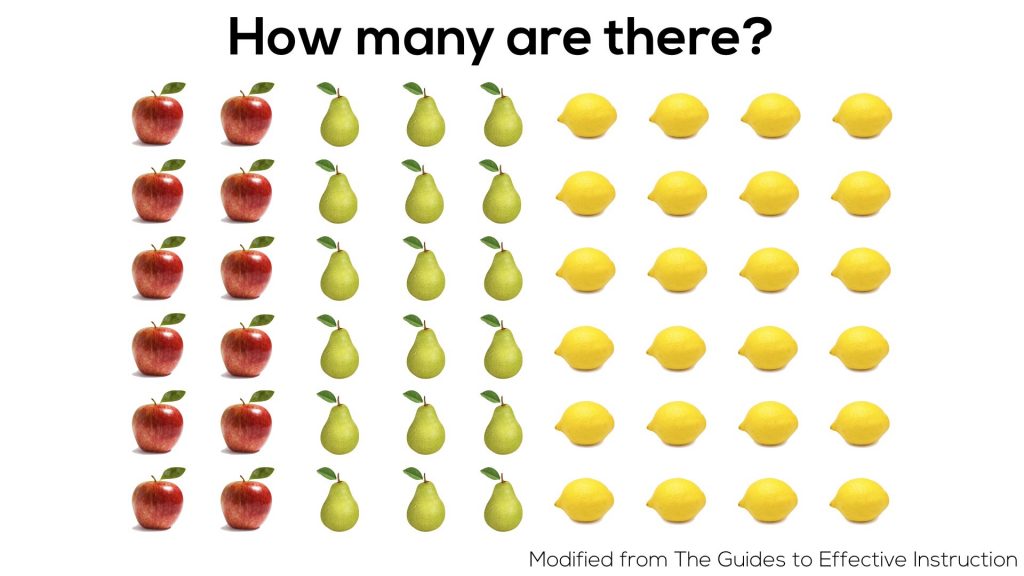 Math Is Visual Prompt #4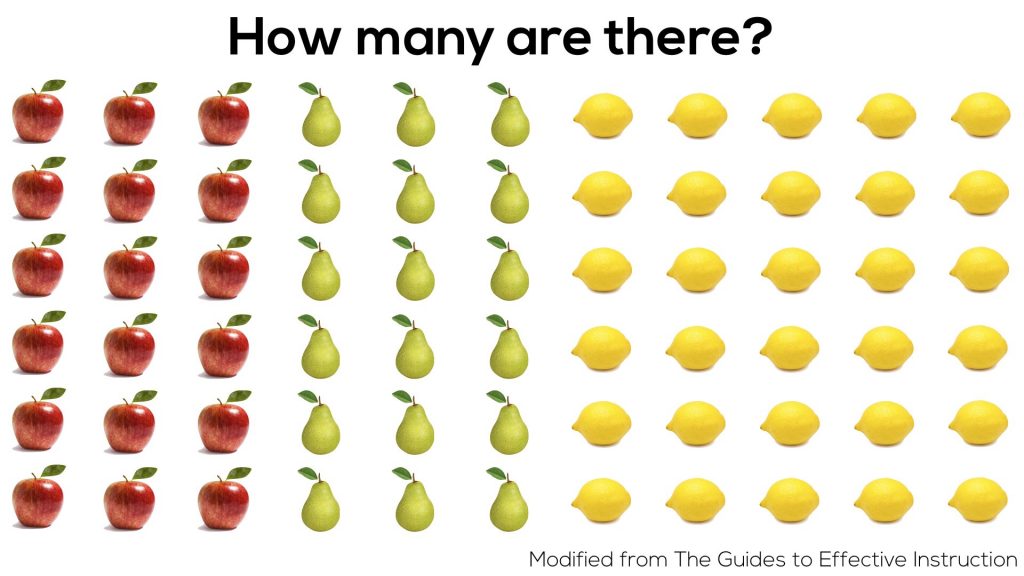 Consider asking students to explain different ways that they could verbally and numerically/symbolically represent the number of fruit shown in each Math Is Visual prompt.
Silent Solution
View the silent solution video at the top of the page or by clicking here.
If you want to see the full post on the Principles of Counting and Quantity, see my blog post here.